If you've ever met Lindsey and Steven, you know how perfect they are for each other. Lindsey is fun and adventurous, a perfect match for Steven, who is brave, loyal and a US veteran. It's obvious how much they love each other! I love that we keep in contact even today so that I can see their married life together.
I remember walking into Lindsey's getting ready area at Four Winds at North Mountain, it was packed with all her best and closest friends. Lindsey looked absolutely stunning in her gown from Amanda's Touch! Steven was close by in another getting ready room and there was plenty of sneaking and covert planning that prevented any accidental meetings between the bride and groom. 
Lindsey and Steven decided to do a first contact before they walked down the aisle. This is a new tradition that I think is such a sweet option for brides and grooms who don't wish to do a first look. It's a time were they can meet and talk but not see each other and before walking down the aisle. Lindsey and Steven met underneath a tall maple tree in a serene corner of the venue. They spoke to each other, prayed for their wedding day and the life that lay ahead of them. 
Their wedding day went perfectly. Even the rain clouds on the neighboring hills held off through the entire ceremony and rained only briefly during the reception. The rain was short and refreshing, just enough to add a cool freshness to the air. Their reception was just as energetic and joyful. They welcomed family, childhood friends and military buddies. There were outdoors games, shared traditions and then they danced the night away! Lindsey & Steven, congratulations on your marriage and may you two receive many blessings on all the adventures that lay ahead of you!
Click here to see their engagement session at Four Winds at North Mountain!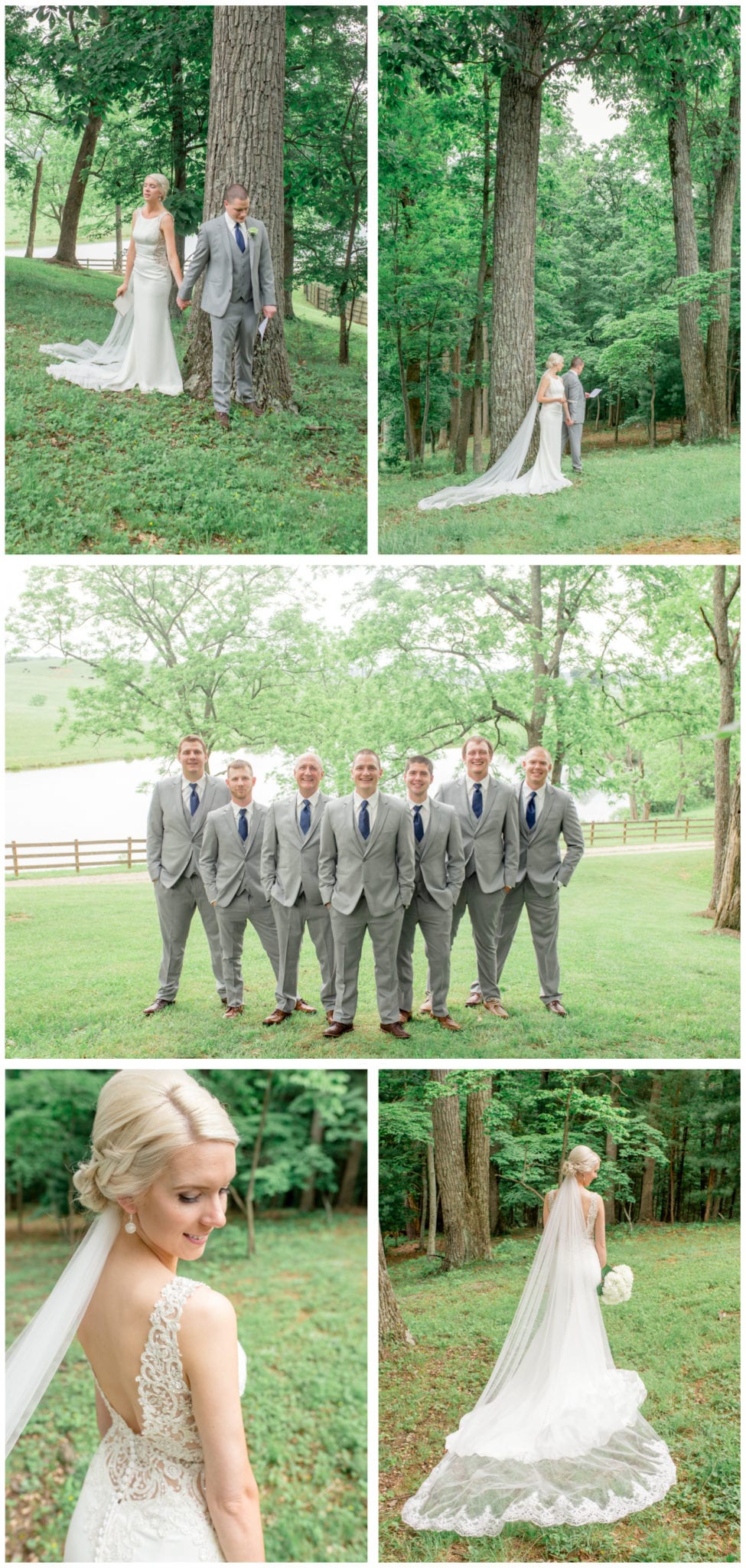 You might also be interested in…
Finding that perfect picturesque location that goes hand in hand with the outfits and theme of your engagement session can be difficult. Picking the right location matters. Especially when you send out 'Save the Date' cards to friends and family. The location needs...
read more
Many people have questions about wedding planners. Who needs a wedding planner? What do they do? That's why I've spoken with Jordan Owens, a friend of mine who is an amazing wedding planner and owner of Boundless Love Events. Below she gives us her top 5 reasons why...
read more
This Northern Virginia wedding was a highlight from my 2019 wedding season. Sometimes when you meet people for the first time it can take a little bit to get comfortable, especially when there's already added stress from the average wedding day. But that was far from...
read more
Lake At Cedar Hill is located in the rolling hills of Linville, Virginia. Their gorgeous property features breathtaking views of The Shenandoah Valley, a 4+ acre lake and multiple breath-taking locations on their property! If you're looking for fantastic views in a...
read more